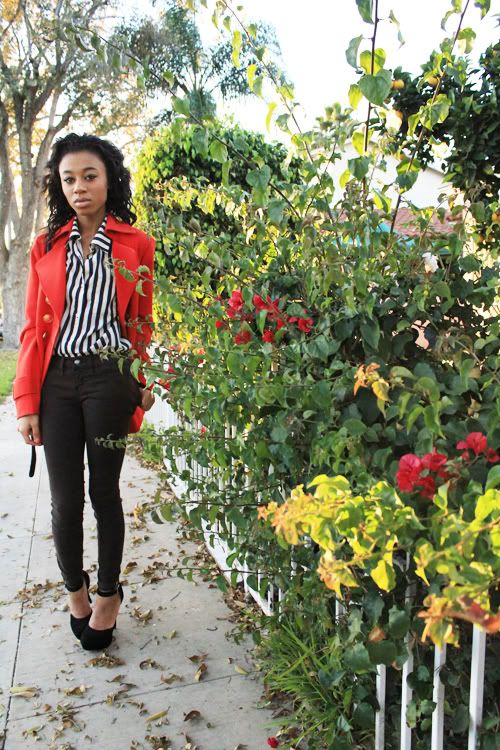 F21 Red Pea Coat| Urban Outfitters Striped L/S Shirt| Brown Jeans| F21 Heels
Sorry for the delay in posts. I almost feel silly apologizing for my absences nearly every time i write. I find when i don't post i utterly miss it more then i ever knew i would. Happy holidays to everyone even though i didn't get the chance to do a post on Christmas. Any who i don't usually buy shoes from Forever but when i seen these Suede Heels with Ankle Straps, i knew they had to be mine. So i decided to acquire them in black and nude amongst a couple other items. Its amazing how the year has come and gone so quickly. I wonder what is in store for 2011. Hopefully more exiting trips to see more of the world, a nice place for me and my love to spend our time, and endless hours laughing over jokes that don't completely make sense with my family.
P.S Jan 5th is Living Life Wasted 1 Year Anniversary !
&
Heres my Christmas present to all my Wasted guests.
15% off your first purchase at