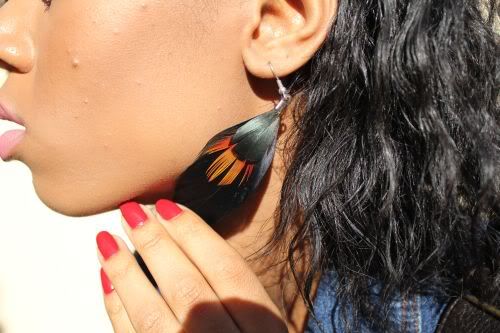 Interesting Fact
: I wore two different earrings; A feather on one side and a pearl on the other. It has become my new favorite combo.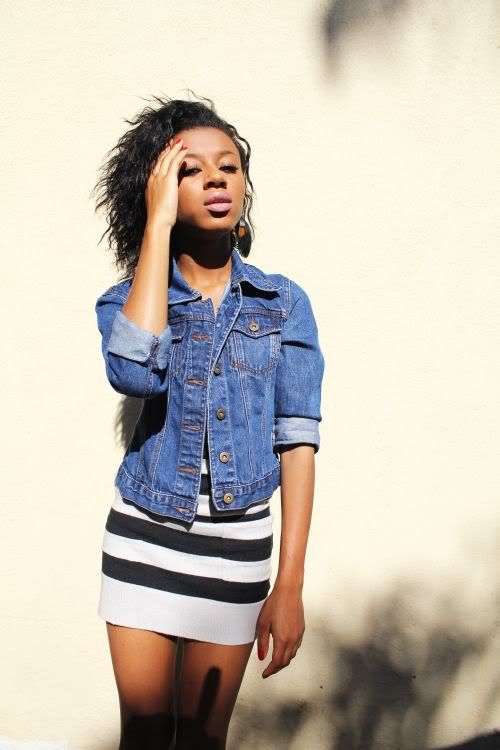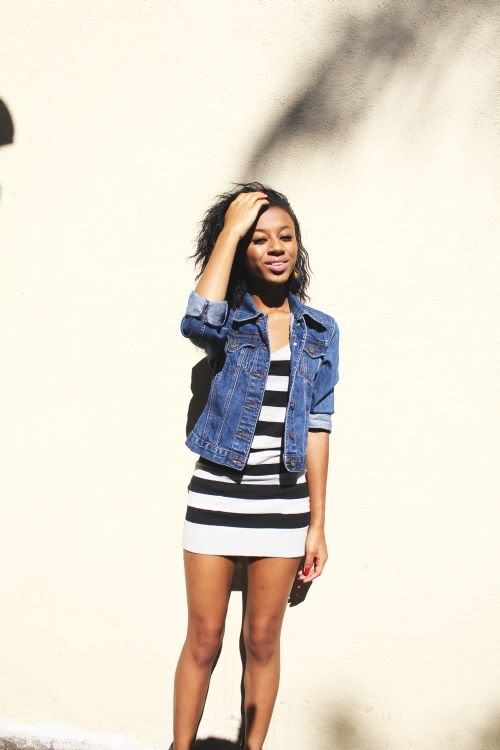 Thrifted Jean Jacket, Striped Dress Courtesy Of Brianna, Bag From My Mom, China Glaze Nail Polish in China Rouge.
Ive had this dress for quiet some time (1 year to be exact) and i never wore it.I guess my eye for wardrobe combinations weren't as keen as i believe them to be now. Yesterday i went to signal hill to get a wonderfull view of all of Long Beach and might i say it was spectacular. There i got beautiful scenic photos and the highlight of the day was defiantly taking pictures of a man proposing to his girlfriend. What an inspiration that was and it now has me contemplating designing my future wedding.